SCOTUS NEWS

By Amy Howe

on Jun 23, 2022
at 10:36 am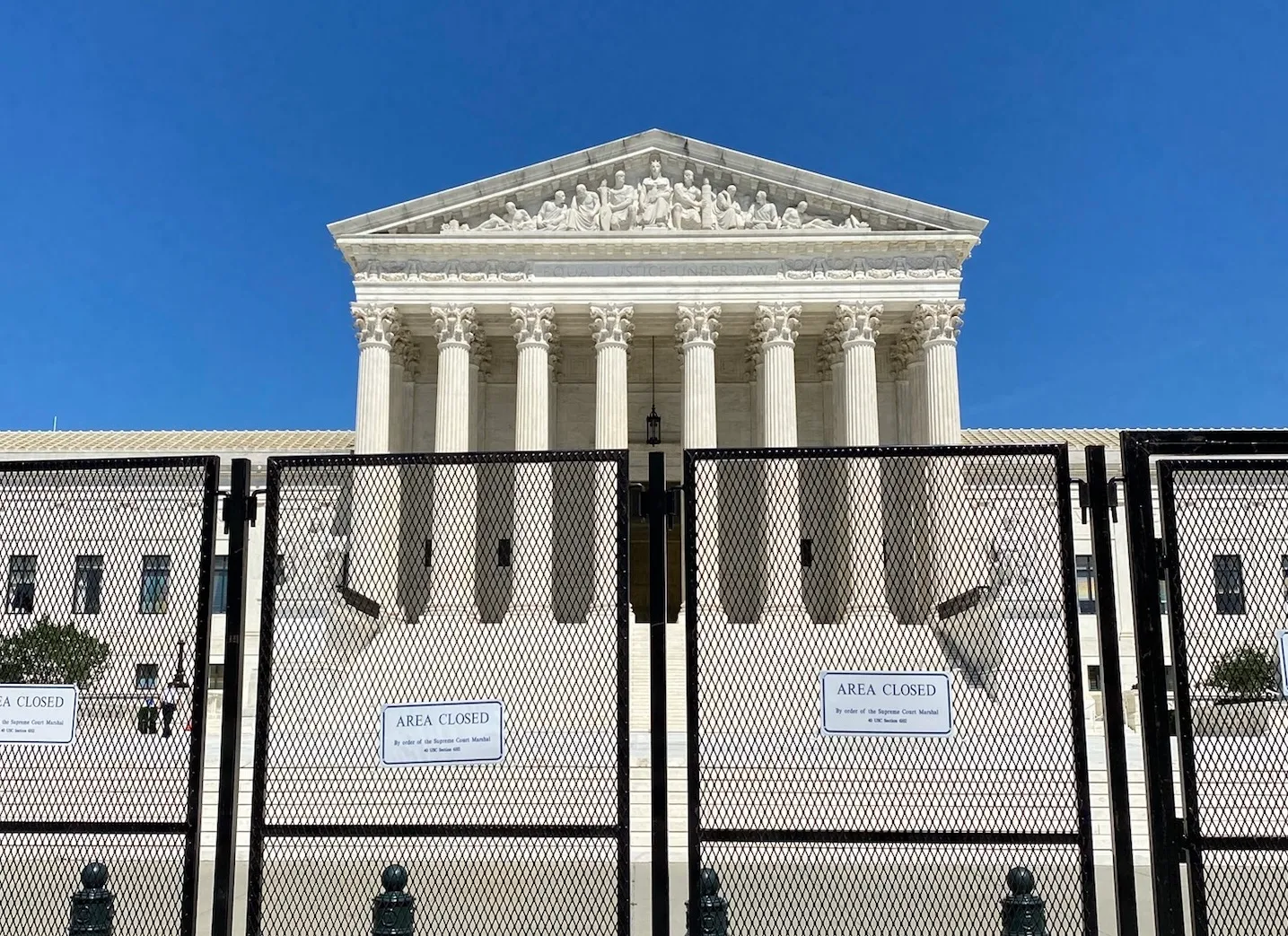 The Supreme Court remains surrounded by a security barrier as the court nears the end of its term. (Katie Barlow)
The Supreme Court on Thursday struck down a New York handgun-licensing law that required New Yorkers who want to carry a handgun in public to show a special need to defend themselves.
The 6-3 ruling, written by Justice Clarence Thomas, is the court's first significant decision on gun rights in over a decade.
The state law at the heart of New York State Rifle & Pistol Association v. Bruen required anyone who wants to carry a concealed handgun outside the home to show "proper cause" for the license. New York courts interpreted that phrase to require applicants to show more than a general desire to protect themselves or their property. Instead, applicants must demonstrate a special need for self-defense – for example, a pattern of physical threats. Several other states, including California, Hawaii, Maryland, Massachusetts, and New Jersey, impose similar restrictions, as do many cities.
The lower courts upheld the New York law against a challenge from two men whose applications for concealed-carry licenses were denied. But on Thursday, the Supreme Court tossed out the law in an ideologically divided opinion. 
The court's three liberals dissented.
Check back soon for in-depth analysis of the opinion.